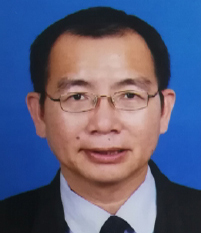 Khoo Choon Keat
ACTIM, CPA(M), CA(M), CFP,
ATII(M), BAcct(Hons)
FOUNDER of KCK Group. Mr. Khoo Choon Keat graduated with an Honors Bachelor Degree in Accounting from the University of Malaya in 1988. He is a Chartered Accountant registered with the Malaysian Institute of Accountants (MIA), Certified Public Accountant of Malaysian Institute of Certified Public Accountants (MICPA), Certified Financial Planner 'Registered with Financial Planning Association of Malaysia and Registered Tax Practitioner of Chartered Tax Institute of Malaysia (CTIM). He commenced his professional career in a Big 4 firm and subsequently ventured into some exciting journeys with a multinational corporation and professional firms prior to founding the KCK Group. As the Founder and Managing Partner of KCK Group, he is an approved company auditor and registered tax practitioner with over 30 years of vast and extensive experience in a wide spectrum of corporate services including tax efficiency, corporate finance, securities and commercial transactions, corporate reorganisation and restructuring and other business advisory engagements. He has strong financial knowledge, keenly interested in the development of financial management and always quest for professional excellence.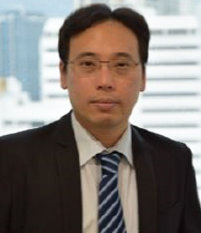 Raymond
Tan Boon Kheng
CA(M), CPA (Aust), BAcct(Hons)
An approved company auditor, Raymond has more than 15 years of experience in the professional practice, having served with a Big Four Accounting Firm, in providing audit and business advisory services to diverse range of industries, from entrepreneurial to public listed companies operating across a range of industries, such as automotive, hospitality, manufacturing, property developers, retail and technology. His client portfolio includes Shared Service Centers; multinational corporations (including Fortune Soo) and private companies from the United States of America, Singapore, Japan and Malaysia. Apart from Raymond's significant experience, he is a versatile and dynamic business consultant who has established network connections with the business communities in the Northern Region of Malaysia.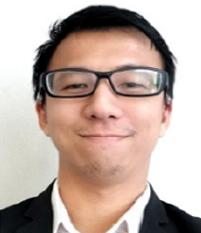 Bryan Teh
CA(M), CPA (Aust), CISA, BAcct(Hons)
A hybrid accountant with qualifications in both financial accounting and information technology. Bryan has over 15 years of experience in the professional practice including 10 years with a big 4 firm, internal audit experience with a multinational company, commercial experience with a local listed company, as well as management experience running both front-end and back-end operations of a company with multinational setup.
He is an approved company auditor and a certified information system auditor. His industrial experience includes manufacturing, logistics and transportation (delivery services, airlines and seaports), telecommunications, oil and gas, property development, banking, money lending, insurance, hotel, education, tourism, medical and information technology.